Excellent quality by Wurm
 Recognition for our inventiveness
A lot of our developments have been groundbreaking for our branch and have had a decisive influence on the management of refrigeration and building technology.
We are glad that the excellent work of our team has also been awarded as the following examples show.
Top 100 Innovator 2020, 2018 and 2014
In the competition TOP 100 2020 Wurm was honoured for the third time after 2018 and 2018 as one of the most innovative medium-sized companies with the prestigious Top Innovator Award.
After thorough evaluation in a national comparison of the participating SME companies a jury of renowned scientists awarded Wurm particularly for its innovation successes und its further development in the field of innovation management.
Further information on the awards of the years 2020, 2018 and 2014 can be found in the press releases on the German page. (only available in German)
BMU Advancement price 2009
In the year 2009, Wurm Systeme was given an award by the German Federal Environment Industry for our control method FRIGOTAKT+ in the field of "Highly efficient refrigeration/ climate technologies". With FRIGOTAKT+, all components of a plant can be coordinated in such a way that the plant is running at its optimum operating point. FRIGOTAKT+ is a holistic solution approach that considers climate protection, product quality and cost control. This control method has been running successfully in many supermarkets since 2007.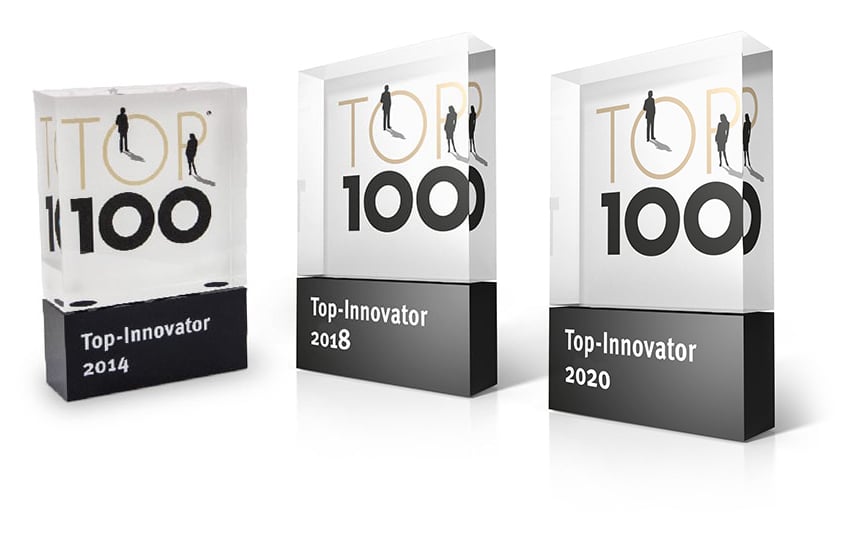 Video only available in German language with English subtitles.