High quality guaranteed by a complete test chain
Our aim is to provide you with the best quality from a sustainable and responsible production. Therefore, we apply efficient quality management measures throughout the company. In this sense, quality not only refers to our products and solutions but is our yardstick for all areas of our company:
We develop and produce our software and hardware internally.
Every Wurm product is subjected to a complete test chain from the development phase to the final manufacture.  Only when all the tests have been passed in every respect may the device in question be delivered to the warehouse or directly to the customer.
The materials and substances we use are exclusively delivered by quality manufacturers that are committed to our sustainability standards.
We set our suppliers standards that are as high as those we set ourselves. Thus, we ensure that our suppliers are committed to sustainable production and environmentally safe disposal.
Environmentally friendly and resource-saving processes according to strict EU regulations are, of course, important pillars of our quality management.  
Our colleagues in the Wurm customer service do everything always to find the best and fastest solution for your request. You can count on their friendliness - without a long wait.
Wurm quality means safety, comprehensive service and reliability.
Strict assessment of  
all production stages
Highest quality guaranteed by a complete test chain
All of our later product series are already examined in the development phase and, of course, throughout the entire production process. Each device is tested thoroughly by our experienced colleagues at freely programmable test stations. Each test procedure and each defect detected will be documented fully and consistently. Test results make a continuous contribution to the optimisation of our series.
In our EMC laboratory, our products undergo high-stress lab tests with test threshold values that are considerably stricter than those of the industry and legal requirements. 
Our laboratory equipment is state-of-the-art, enabling a variety of destructive and non-destructive tests with rapidly changing electric and magnetic fields.
Moreover, our management system is audited annually by authorised institutions to check the conformity with existing audit standards.
Responsible choice of suppliers
Long-term partnerships based on shared values
Quality management begins with a sustainable choice of suppliers. Our components are sourced exclusively from high-quality suppliers. This often results in longstanding partnerships.
With regard to quality and environmental compatibility, of course we set our suppliers standards that are as high as those we set ourselves. An open and trustful communication with our partners contributes to our constant improvement of our products and services for our customers. 
In our brochure "By conviction" in our download area you can get detailed information on our decision to use European printed circuit boards (PCB).
RoHS Declaration of conformity
Wurm GmbH & Co. KG Elektronische Systeme hereby declares that its products are compliant to RoHS Directive 2011/65/EU of the European Parliament and the Council from 08/06/2011 on restriction of the use of certain hazardous substances in electrical and electronic appliances as well as the Directive (EU) 2015/863 from 31/03/2015 for the change of appendix II of the Directive 2011/65/EU and the Directive (EU) 2017/2102 from 15/11/2017 for the change of the Directive 2011/65/EU.
Following substances namely are involved:
    Lead (Pb)
    Mercury (Hg)
    Cadmium (Cd)
    Hexavalent chromium (Cr+6)
    Polybrominated biphenyls (PBB)
    Polybrominated diphenyl ethers (PentaBDE, OctaBDE, DecaBDE)
    Bis(2-ethylhexyl) phthalate (DEHP)
    Butyl benzyl phthalate (BBP)
    Dibutyl phthalate (DBP)
    Diisobutyl phthalate (DIBP)
We feel obligated to preserve our environment and to handle natural resources re-sponsibly. We therefore declare that all of our products are manufactured in compliance with RoHS. Exceptions according to appendix III and IV of the guideline do not apply.
RoHS Declaration of conformity (Download PDF) (German and English)
WEEE Declaration  
As a manufacturer of electronic components that are used in individually constructed and stationary systems due to their intended use, Wurm GmbH & Co. KG Electronic Systems is basically absolved from the obligations of the Directive 2012/19/EU (WEEE) according to article 1, para. 4b, or ElektroG section 1 §2 No. 2.6.

For non-permanently installed devices a registration with the EAR (Foundation Elektro-Altgeräte Register) was carried out. WEEE-Reg.-No.: DE 34453374.

Appropriate devices are provided with the symbol of the crossed-out bin. This label indicate that the final user should not discard this product along with other household waste, but that it must be collected and treated separately.

For devices that are used in other European countries, the disposal obligations are as-signed to the buyer. Wurm GmbH & Co. KG Electronic Systems is exempted by the buyer of the obligations imposed by ElektroG section 3 §19 No. 1.

We are committed to the protection of our environment and resources. We fulfill this responsibility by a variety of measures like recovery and recycling of exchange devices. You can send old devices from Wurm to the following address at any time.

Wurm GmbH & Co. KG
Elektronische Systeme
Morsbachtalstraße 29 – Tor 3
42857 Remscheid
Germany

For organizational reasons please inform us via recycling@wurm.de on upcoming returns of old electronical components with quantity and type of devices.
WEEE Declaration (Download PDF)  (German and English)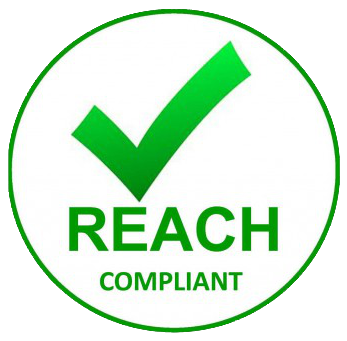 REACH Declaration of conformity
Wurm GmbH & Co. KG Elektronische Systeme is a manufacturer of electronic products within the meaning of REACH Regulation (EG) No. 1907/2006 of European parliament and council of Dec. 18, 2006 on the registration, evaluation, authorization and restriction of chemical substances (REACH) and its changes and additions up to (EU) 2022/586 of April 08, 2022 a so-called "producer of an article". The products are therefore not be defined as a substance or preparation (according to Article 3 Definitions). In addition, no substance should be released from the products you purchase under normal and reasonably foresee-able conditions of use. Thus, Wurm GmbH & Co. KG Elektronische Systeme is neither subject to the obligation to register (ECHA) nor to the obligation to create safety data sheets.

In order to secure the supply chain and in the interest of maximum product safety, we make sure that our suppliers of the materials and substances that we use also meet all the requirements. The basis for this is the REACH candidate list (SVHC) 01/2023 of ECHA. We hereby confirm that none of the products we put on the market contain SVHC products from the candidate list with more than 0.1 percent by weight (w/w) at product level.
REACH Declaration of conformity (Download PDF) (German and English)
Regular audits and certification by external authorities is a natural part of our company philosophy: Thus, the company undergoes annual external reviews of compliance with regulation and the regular improvement procedures by independent, external and licensed certifiers. The focus of these audits is on our quality assurance system and the compliance of our defined quality policy.
After a successful audit a certificate will be issued for a limited period until a follow-up audit is carried out.
We are convinced that these annual external audits are an essential prerequisite for meeting our own high demands on quality, environmental protection and sustainable management.
With their comprehensive monitoring solutions, Wurm have been offering store managers tried and tested online and offline products that enable temperature monitoring and documentation in compliance with HACCP for many years. This was recently certified by HACCP International at the end of February 2019 by independent experts after in-depth testing of our web solutions, FRIGODATA ONLINE and FRIGODOC Xpress, and numerous hardware modules, based on the basic principles of HACCP as described in the Codex Alimentarius of the World Health Organisation.
After a repeat audit in March 2019, our software FRIGODATA ONLINE as well as further software and hardware components were re-certified as "Tested Energy Management" according to DIN EN ISO 50001 by TÜV Rheinland. Thus, all included components are perfectly suitable for a comprehensive energy management system that comprises the collection, transmission, visualisation and analysis of energy data.
As a medium-sized company, we take our responsibility towards environment and society very seriously. Thus, we constantly check our own compliance with ecological and ethical standards and with legal rules. We expect the same high standards from our partners as well. Therefore, we have developed a code of conduct. The document lists the various aspects of sustainability and protection of people and environment that our partners ought to consider. By signing, our partners undertake to comply with the content of the code.
Please, read our Code of Conduct